Agalas is a newly established Norwegian shipowning company founded in 2022 and located in the arctic city of Harstad. We specialize in developing modern environmentally friendly vessels for the upcoming green future and clients world wide. With a modern vessel under construction we plan for further expansions. The company's clear strategy is to grow within the offshore support vessel markets, and provide green and cost efficient solutions by applying state of the art technology in close cooperation with clients.
Agalas is owned by NSK Ship Design, Ytterstad Fiskeriselskap and Kransvik Kystfiske. The partners have significant expertise and long-standing traditions in operating vessels in challenging environments, as well as designing new ships and providing ship consulting services. Agalas aims to become a leading shipowning company that creates world-leading vessels that bring functionality, green technology and highly skilled people together.
Agalas' arctic legacy
Agalas has gained extensive experience in operating in harsh arctic environments through its work in the North Norwegian shipping and maritime industry. With partners who have decades of experience navigating challenging waters, Agalas aims to be a top-performing vessel owner. Due to the demanding conditions of the arctic, ships must be sturdy and specifically designed to withstand harsh weather and navigate waters with varying depths and conditions. Shipping companies operating in this region have therefore developed expertise in the operation and maintenance of these vessels, including safety procedures, navigation techniques, communication systems and crew training, with a key focus on safey.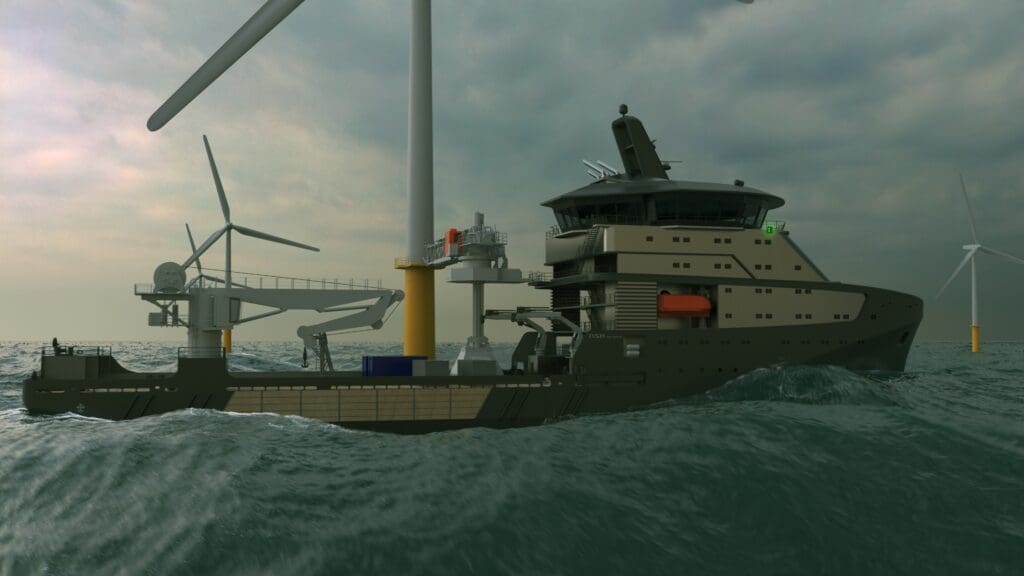 We create and operate state of the art offshore vessels for the green transition
Reliable – will be a reliable and trusted partner towards all stakeholders and constantly strive to provide great quality in our work and vessels.
Foresighted – Through new technology and innovative solutions, Agalas will be an active facilitator towards the transition to a low carbon society
Action-oriented – Hard work and smartness will always be our competitive advantage
Caring – Agalas will always be loyal to our partners and will do our best endeavors to protect their interest
NSK Group
Since NSK's establishment in 1992, they have become one of the leading design and technology companies in the industry. They offer a range of ship design services, including waterline modeling, 3D modeling and simulation, structural design and analysis, engine room design, technology, and much more.
Learn more about NSK
Ytterstad Fiskeriselskap
Ytterstad Fiskeriselskap is a leading Norwegian shipping company with over 100 years of experience in the fishing industry. They operate a fleet of modern fishing vessels that travel the seas around the coast of Norway. Their primary goal is to maintain a sustainable fishing fleet that provides high-quality fish to the market, while also being mindful of the environment and the sea.
Learn more about Ytterstad Fiskeriselskap
Kransvik Kystfiske
Kransvik Kystfiske is a family-owned fishing company based in Kransvik, Norway. They have been operating for over 40 years and are strongly committed to sustainable fishing practices. They specialize in the production of high-quality, fresh seafood products. With a team of skilled and experienced fishermen, they are able to consistently deliver a wide variety of seafood to both domestic and international markets. They are proud to be a leading provider of seafood in the region and are committed to preserving the health of the ocean for future generations.